Near the Vondelpark and Museumsquare

Choose your food in the 'hood' whatever whenever
ED is everybody and everybody is ED. ED is your NBF in town and knows it all.

Your perfect, centrally located and brand new no-frills 3 star boutique hotel with 71 rooms. A base to discover the hip Hallenkwartier, the Museum Quarter and also the famous Vondelpark. The quirky rooms of ED will have an excellent price-quality and are full of unexpected twists.
ED is a free spirit, has a colourful lobby lounge in a contemporary style where you'll be energised and ready for a new adventure. For everyone who knows what he or she wants from life, but does not like things to be too complicated. A hangout for guests looking for breakfast, a place to work, drop by for coffee & tea, a drink or just to play a game with ED. At ED sustainability, cool brands and a super smooth service are just the start.
ED rates 9.3 for location on Booking.com
Colourful rooms full of edgy details
The 71 rooms  of The ED are divided in single rooms, double rooms and triple rooms. Despite the fact that each room is unique, they all have on thing in common: they are filled with surprising details that'll put a smile on your face.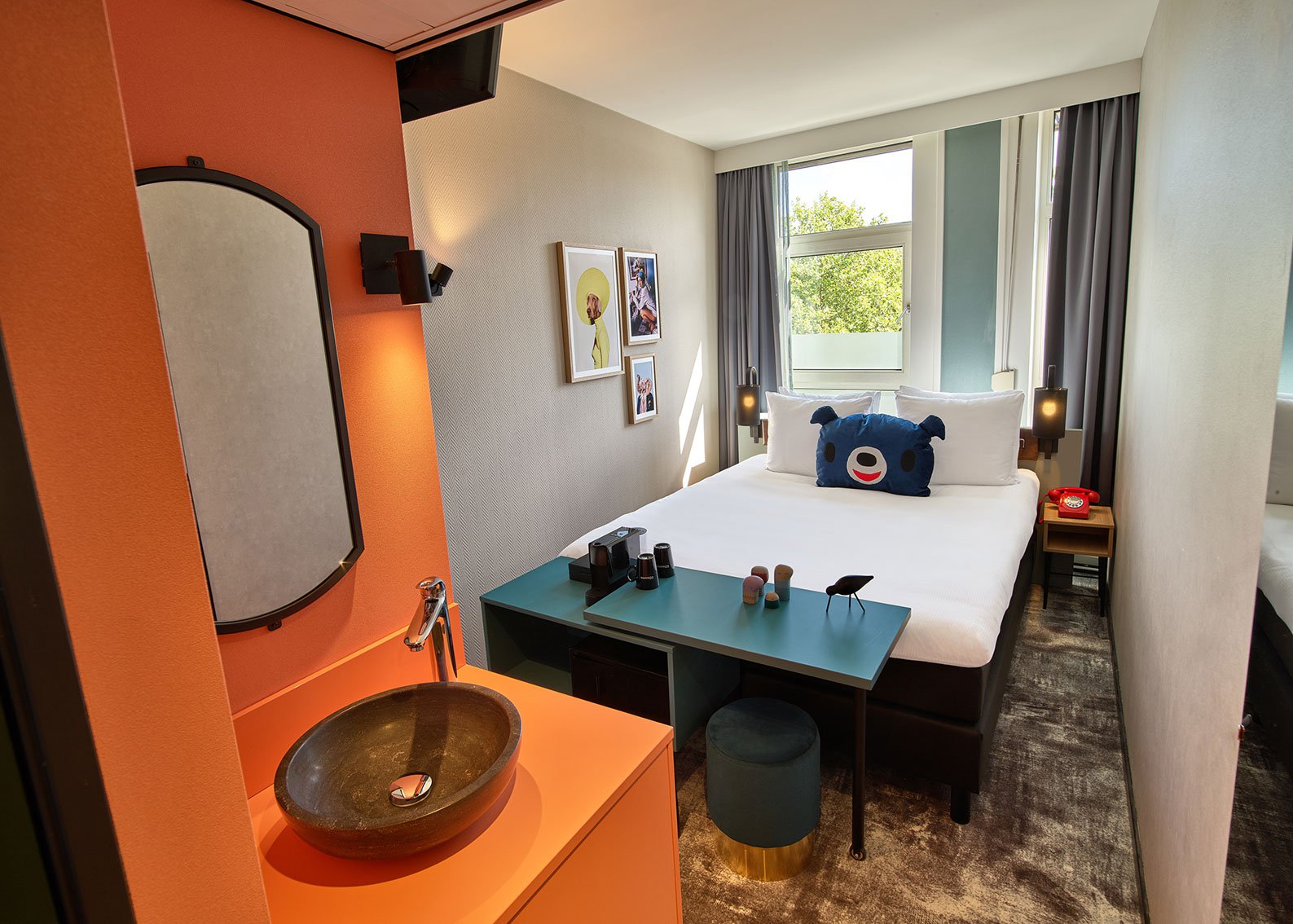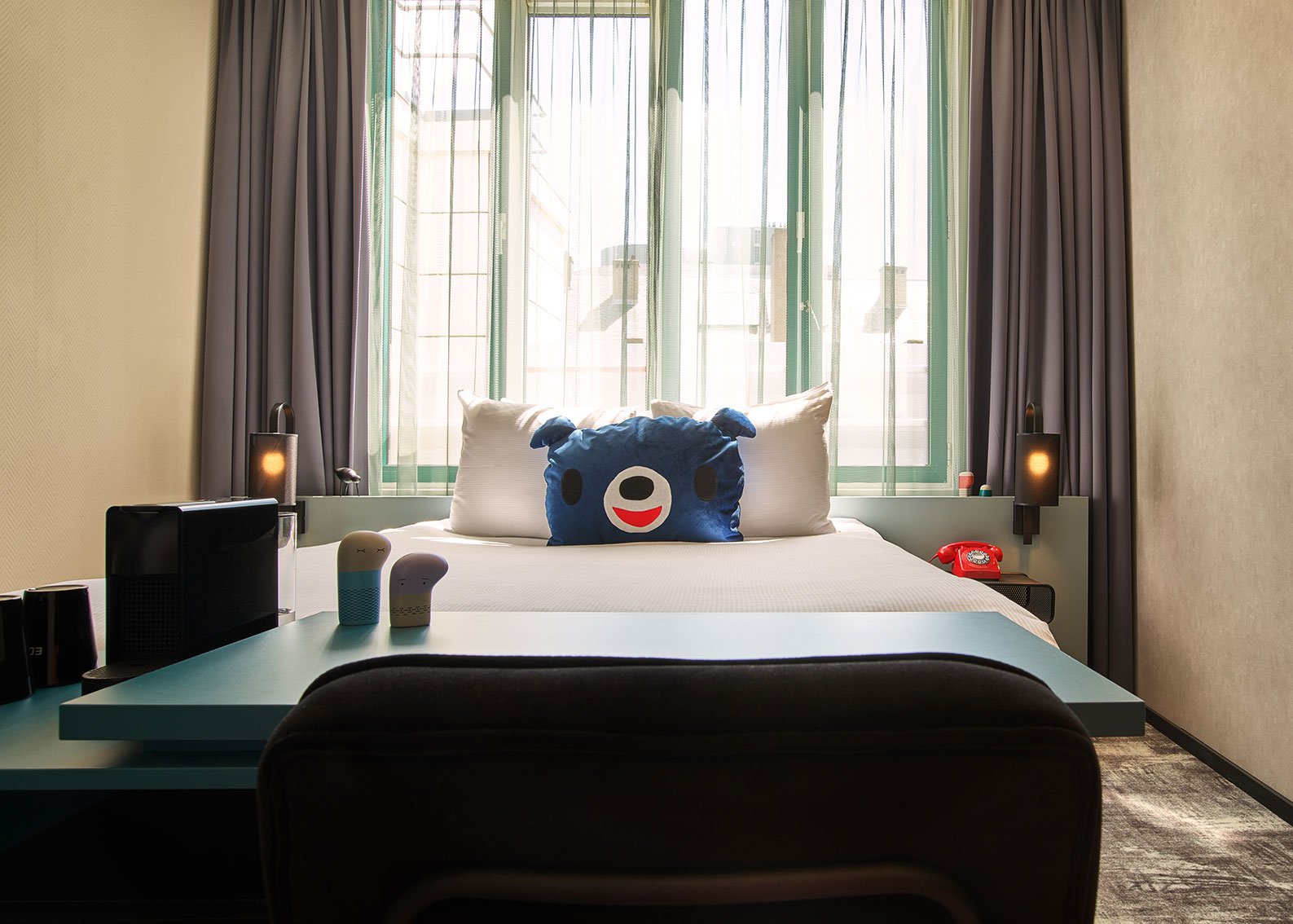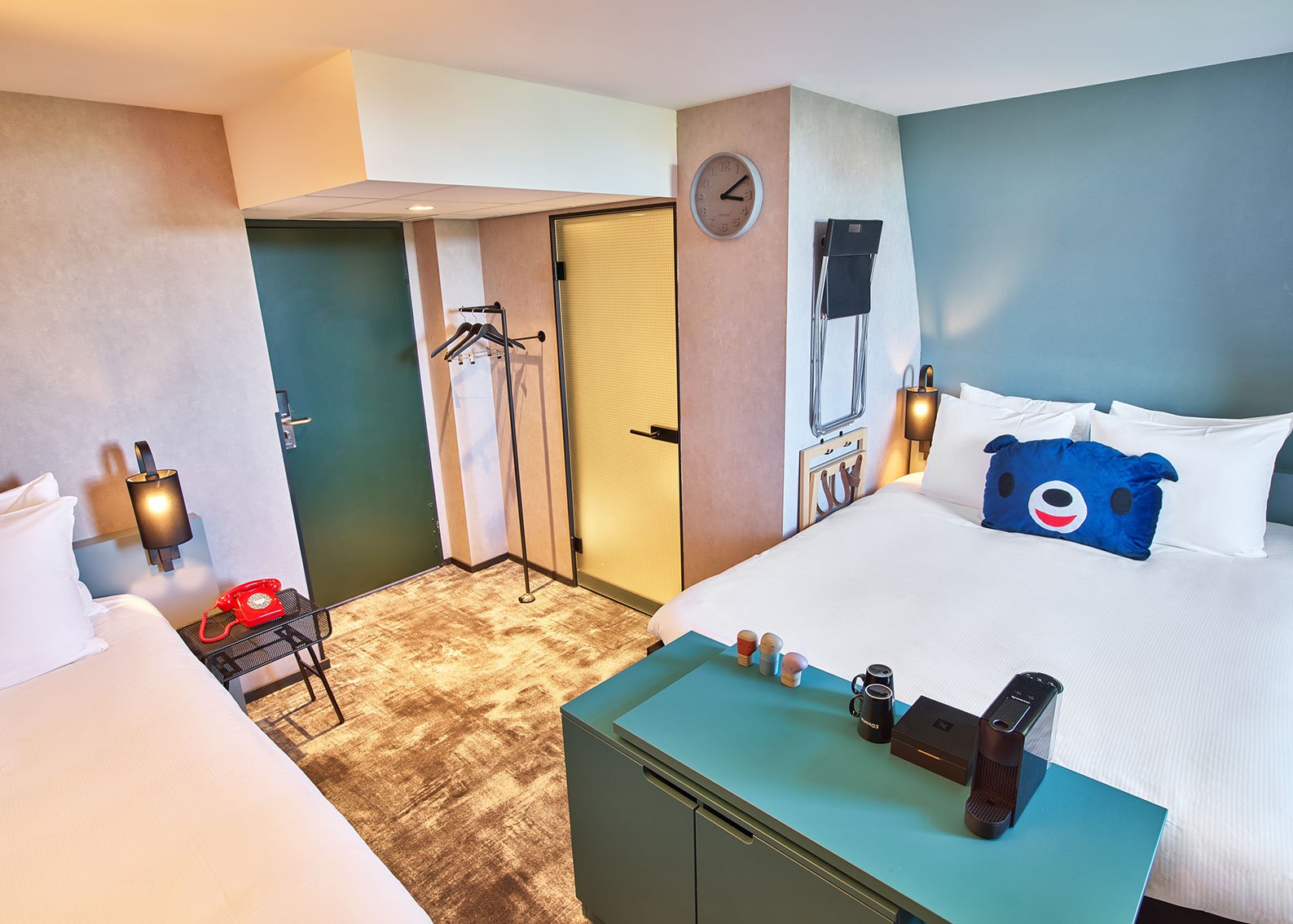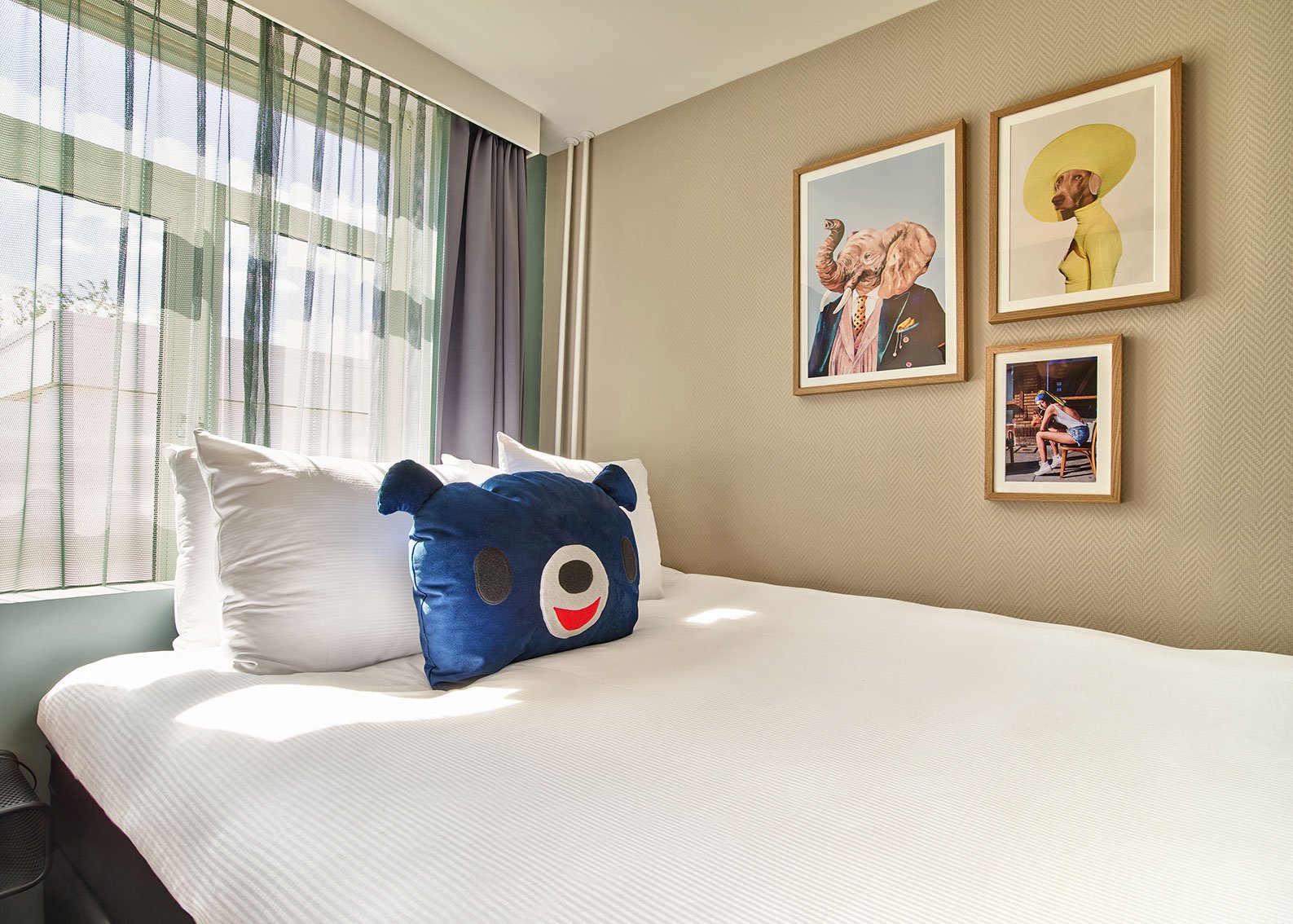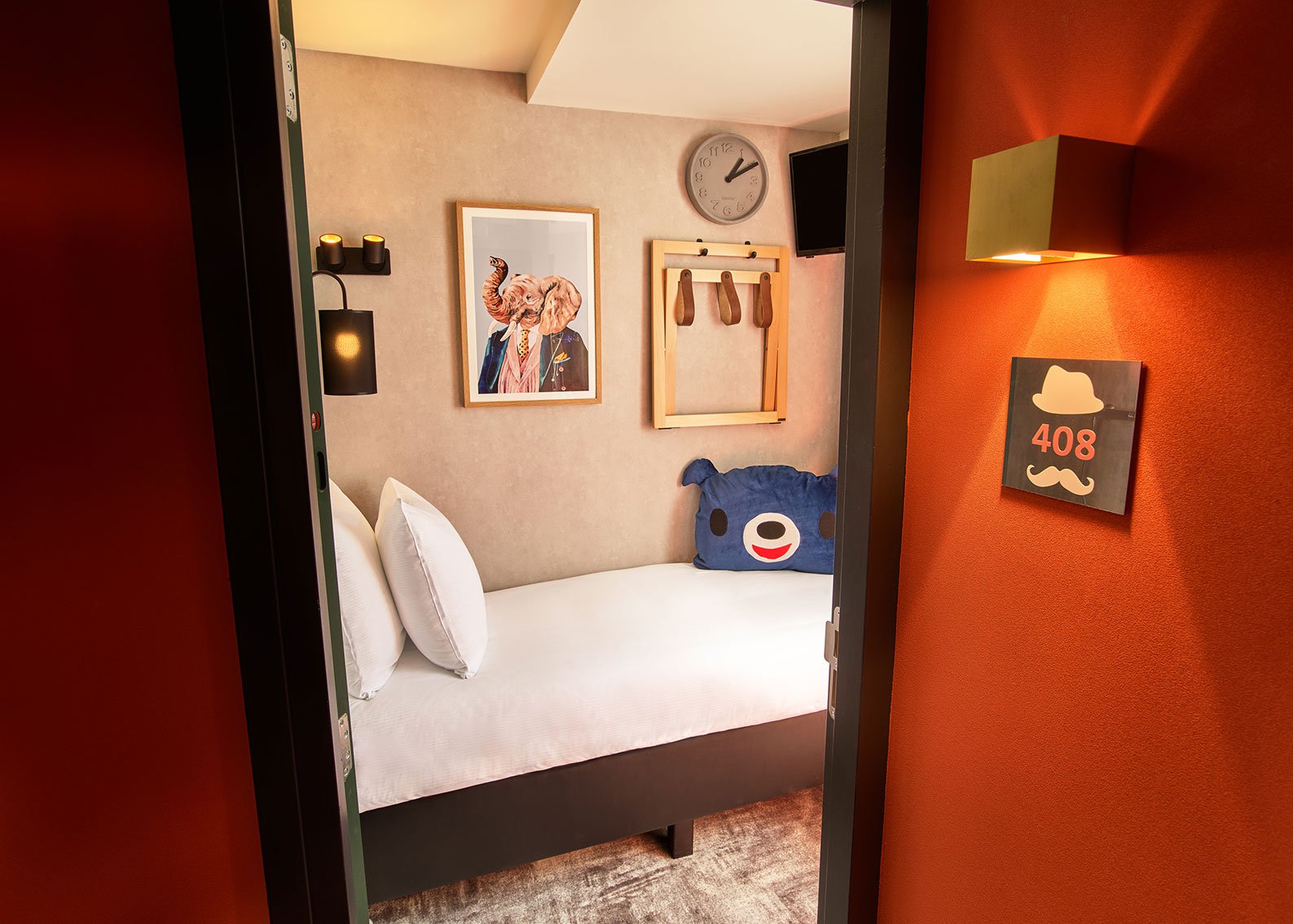 Hotel facilities
At ED we do everything in our power to make sure you'll have a relaxed stay. How about super easy Self Service check-in and check-out, a mini "food market" in the lobby where you can treat yourself to tasty snacks and drinks 24/7 and free Wi-Fi throughout the entire hotel? Check out which other facilities ED has to offer.
Self Service check-in and check-out

24/7 mini "food market" filled with tasty snacks and drinks

Free and fast Wi-Fi everywhere